Velma S. Garland
Velma Garland is a Cosmetology Instructor at Grabber School and is a Pre-Clinic educator committed to developing a foundation for future professionals in principles of design, hair cutting, chemistry, chemical texturizing, hair coloring, make-up, hair removal, wigs and additions, property of hair, and scalp & facials.
Velma has been a licensed cosmetologist instructor for the last eight years and brings over 25 years experience to her position. Velma has experience as a salon owner and as a professional hair stylist. She also holds an Associate's Degree in Business Management. For Velma, it is rewarding to be able to hire students directly from beauty school and introduce them into the field.
Having received an award from her previous employer for six years of outstanding service, Velma knows that talent alone is not enough. Students must be willing to learn and work well with others to perfect their craft and to be successful.
Velma has also been featured on Channel 2 News for her hair and make-up work for entertainer Tiffany Foxx.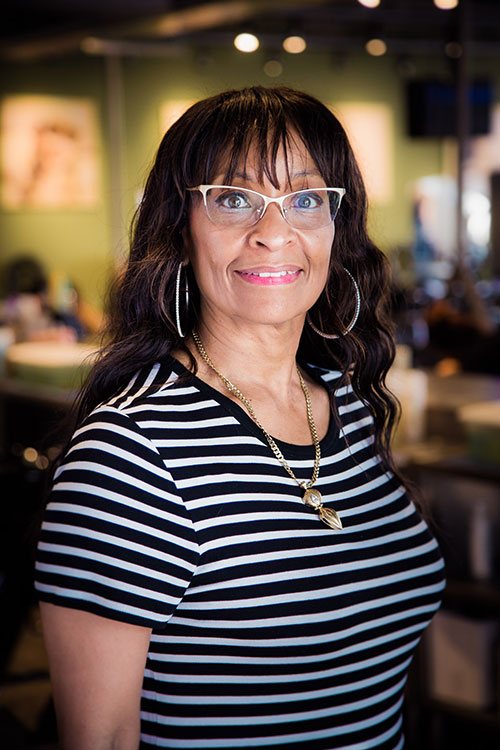 Cosmetology Instructor
A thoroughbred never looks at the other horses while she is running.