Beauty School Scholarships
Looking for a scholarship to help pay your Grabber School of Hair Design tuition? View available scholarship opportunities to help you pursue your career. Contact our Admissions Director for more information or call us at 314.966.8888 to review your options.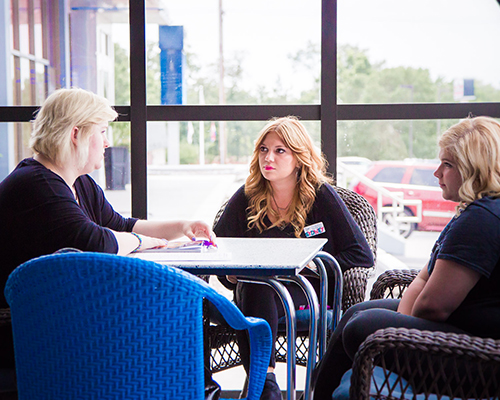 Students enrolled in Grabber School of Hair Design's Cosmetology Program can earn a $1,500 Attendance Scholarship.*
Student in our Esthetician Program can earn a $750 Attendance Scholarship.*
*Attendance scholarships are not available to students enrolled in Grabber School of Hair Design's Manicuring program. Contact our Admissions Director to learn more.

Other Scholarship Opportunities Available
Also explore these avenues and others outside of Grabber School of Hair Design for scholarship opportunities:

Live Beauty Health is hair and beauty online publishing company that reaches over 60,000 readers each month. At Live Beauty Health we are passionate about hair, beauty and health. We want to help others who face financial obstacles that also share this passion. We think that the best way for us to this is through a scholarship. Apply for the scholarship today.
---

Every year there are a wide range of scholarships offered to students to help finance their education. With over a million different scholarships available, we found that for many students finding all the available scholarships can be a real challenge, let alone the best one for them. So we spent over 40 hours researching 17 of the most popular scholarship search platforms. We analyzed and graded them using five core metrics, including functionality, scholarship availability, quality, application tools, and additional helpful resources. At Reviews.com, you can see the entire guide along with some of its features including:
Best scholarship search platforms
What should you know about scholarships
How scholarship search platforms work
What students should know before they search for a scholarship
Guide to applying for scholarships: Apply today.
---

Students can apply for a scholarship through the Alice Madden Barton Scholarship Program offered by Great Clips. The scholarships are offered twice a year, with deadlines on June 30 and December 31. Apply for the scholarship today.
---

This scholarship is presented by the Beauty Schools Marketing Group, and offers a $2,500 cosmetology scholarship to students. Apply today as the deadline is fast approaching.
---

---

Each year, OPI gives both Nail Technology or Cosmetology students the opportunity to qualify for a $500.00 scholarship by submitting a video or written essay. Download the rules and application for consideration.
---

Search for available scholarships through Good Call's search engine. Search now.
---

The scholarship winners will be selected through an essay contest. The winning essays will be chosen by how well-written, compelling, and persuasive they are. The application is free for everyone, and the winning students will receive a total of $6,000 every year to cover their educational expenses. More information, as well as eligibility information, can be found here: vapingdaily.com/scholarship.
---

As part of the online health community devoted to the public well-being, we think one of the best ways to reach out to the younger generation and acquire current knowledge about health and wellness, is to help students financially through a scholarship program. Our Scholarship Program is open to undergraduate or graduate students from accredited universities. For more information, visit our scholarship page: https://www.authorityhealth.com/scholarship
---

At Julia Hair, we understand as a college student; financial burden can be challenging. That's why, Julia Hair is proud to announce our annual $1,200 Cosmetology Scholarship as part of The Julia Hair Scholarship Program. The scholarship supports young entrepreneurs who have a passion for Cosmetology and are studying Cosmetology or Fashion. For more information on how to apply, visit our scholarship page: https://www.juliahair.com/scholarship.
---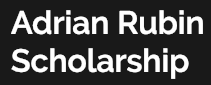 The Adrian Rubin Scholarship was created with our leaders of the future (current students) in mind. This scholarship serves the purpose of being able to help one student get closer to achieving their goal of landing their dream career without having to rack up hundreds of thousands of student loan debt in order to do so. The winner will receive a $1,200 scholarship towards their higher education, which will be sent directly to their school's financial aid department. To learn more about the scholarship and eligibility requirements, visit our website: http://adrianrubinscholarship.com/.
---

ExpressVPN is proud to offer the 2019 Future of Privacy Scholarship. Now in its fourth year, the scholarship aims to raise awareness of internet privacy and security among students around the world. The selected scholarship recipient will receive a $5,000 cash reward and a year's worth of free VPN service. Interested students will need to submit an essay to be considered. For this year's essay topic and more details, go to: https://www.expressvpn.com/expressvpn-scholarship
---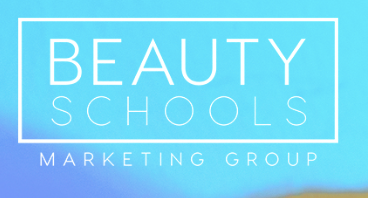 Each quarter, Beauty Schools Marketing Group awards a $2,500 cosmetology scholarship to one lucky student. The scholarship is meant to help cosmetology school students live their dreams and worry less about how they're going to pay for cosmetology school tuition. Students planning to attend beauty school for a variety of programs are welcome to apply. To learn more about the scholarship requirements and application process, click here.
---

Chase Rubin believes that all young adults can benefit from furthering their education after college. However, he also knows that the price of education is increasing and not decreasing. Therefore, he created the Chase Rubin Foundation Scholarship to help one student each year become one step closer to completing their chosen degree program by giving them a $1000 scholarship. Get more information about the scholarship and application requirements at https://chaserubinfoundation.com/.