Cosmetology Program in St. Louis
Considering a career in cosmetology?
If you believe that this occupation holds great promise now and into the future, you're not alone. A career in Cosmetology offers both opportunity and job satisfaction. It's an exciting occupation that inspires passion and creativity.
Pursue Your Passion - Grab Your Career Today
But there's more to the story. The field of Cosmetology is among the fastest growing occupations expecting one of the largest numerical increases in employment, according to the United States Department of Labor. Employment of hairdressers, hairstylists and cosmetologists is projected to grow 19 percent through the year 2030. It's also reported that employment of manicurists and pedicurists is expected to increase 33 percent over the same period.
*Program Length: 1,500 hours total | Full Time: 43 weeks (approximately 10 Months) | Part Time: 60 weeks (approximately 14 Months)
Cosmetology Kit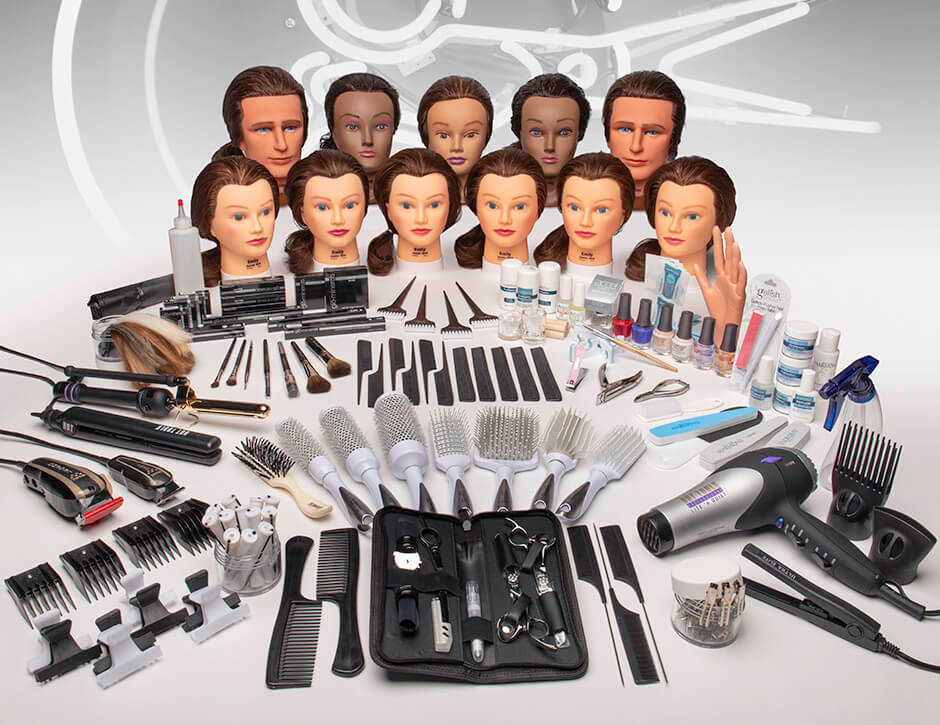 The cosmetology program kit provides students with the tools they will need to participate in our program. Visit the cost page to learn more.
Day and Night Courses!
Day Course
Monday
8:15am to 3:45pm
Tuesday
8:15am to 3:45pm
Wednesday
8:15am to 3:45pm
Thursday
8:15am to 3:45pm
Friday
8:15am to 3:45pm
Night & Weekend Course
Monday
5:15pm to 9:45pm
Tuesday
5:15pm to 9:45pm
Wednesday
5:15pm to 9:45pm
Thursday
5:15pm to 9:45pm
Saturday
8:15am to 4:45pm
If you are interested in learning more about our Cosmetology program:
At Grabber School of Hair Design, students will become well-equipped to enter the cosmetology field by participating in our program that provides instruction in all phases of hairdressing, cosmetology and manicuring.
Students will not only learn in the classroom but are able to practice their skills in our in-house salon. Our experienced instructors will also teach students how to interact professionally with clients and give them the necessary tools to succeed as their own boss in the St. Louis area. This course is taught in English.