Don Huey
Don Huey is a Core Basics instructor at Grabber School of Hair Design. Don focuses on guiding new students into the cosmetology field. Don is a twice-certified technical colorist by IT&LY Hair Fashion and is an award-winning designer.
Don has been teaching previously-licensed stylists for private and corporate salons and was a Master Educator for the Spa at Winghaven. Don has also worked as a platform artist.
Over the course of his career, Don has created and manufactured four product lines, owned multiple salons and has worked all over the United States and in other countries.
As a decorated professional, Don has been featured in ALIVE Magazine as well as newspapers in Missouri and Las Vegas. He has starred in TV commercials for KMOV and participated in photoshoots for other commercials as well.
Don has a passion for teaching. He loves the work he does at Grabber School and enjoys all phases of his position.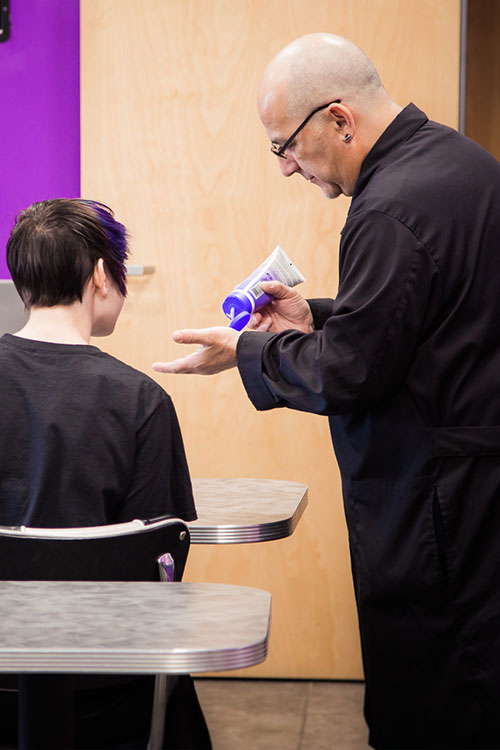 Core Basics Instructor
I have a passion for teaching. I love the work that I do at The Grabber School and there is no best part of my job, I like all phases of my position.